Author: Jas T. Ward
Narrator: Edward Mittelstedt
Length: 8 hours 46 minutes
Series: Soul Bound, Book 1
Publisher: JTW Publishing
Released: Oct. 6, 2017
Genre: Paranormal Romance


Death May Be The End... But Love Doesn't Give A @&%#. Murderer... Jace Camden is haunted by his past. One that has many believing he got away with murder. He's run from it, trying to start a new life in a new town. But his past hasn't let him escape and it's determined that his future will not be a long one. Death will demand it's due. And his late wife will make sure that debt is paid. Kitt Thomas' life is in a rut but that changed when she looked into the sad, haunted eyes of Jace Camden.
Something about his wounded soul called to her--like a flicker in a very dark cave she should have had the sense not to step into. But his past will make sure she is no more part of Jace's future than life is. Because he's soul bound. And that's a bind that can only be broken by death. His. It's not about the Happily Ever After... It's about surviving the read.




Jas T. Ward has always used writing as a necessary escape. With a past that is marred with a difficult childhood and domestic violence as well as being homeless as an adult, Ward lost her creative voice when she lost her soul mate to suicide. Finding that creative voice once again in writing in social media via blogs and creative writing groups, it was the fans that encouraged her to put her literary weavings to paper for them to enjoy. Ward lives in Texas with her dog and cat- Author Dog Pumkin and Writer Kitty Orleans and is the proud parent of three independent children.





Eddie was born and raised in California. At a young age, he loved to create cartoon-like caricature voices and perform them to anyone who would listen. His friends and family told him he should be in the voice-over industry when he grew up. He currently works at Oceaneering International near Baltimore, creating software control systems for both remotely-operated and autonomous underwater vehicles. His dream of being a voice actor was forgotten until recently he came across a friend who is a narrator for Audible. The possibility of being in the voice-over industry was rekindled, and after harassing his friend incessantly on the details of becoming an Audible narrator, you find Eddie's story here today.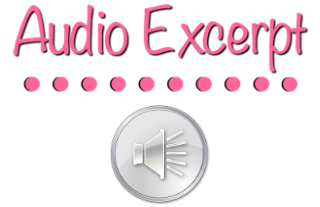 Soul Bound: The Warrior is currently available on the Adopt-An-Audiobook page for interested reviewers!
Reasons you chose your narrator/Reasons you chose to narrate this book
I relate with Jace on a very personal level with regards personal loss. His tragedy really spoke to me.

I lived in a haunted house for 8 years, and have had many paranormal experiences.

I fully believe in an afterlife. I don't believe your "soul" just disappears, so books that creatively deal with this topic fully interest me.

The name Edward means "Guardian" and i have always felt that my calling in life was to be a protector of sorts. At one point I was a hair-breadth away from a career change and joining the local police academy. I only stopped when I realized that the salary difference would not support my wife and kids. So Jace feeling he had to protect his friends and loved ones was something I could embrace..

I really enjoy narrating romances, and hope this is a genre I can excel at.